How to Attach a Scalpel Blade to a Handle
Views:131 Author:Site Editor Publish Time: 2020-01-19 Origin:Site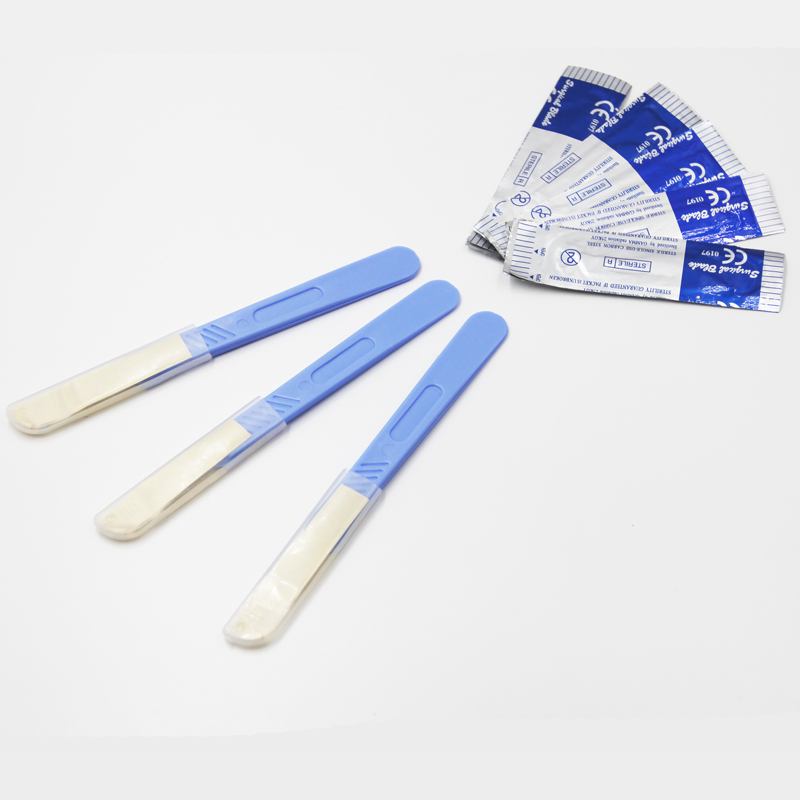 Before attaching the scalpel blade to a handle, you'd better wear gloves. Because the scalpel blade is very sharp, it would be very dangerous.
First, grip blade with forceps, or similar, avoiding contact with cutting edge. Because it's obviously safer for your hands and obviously not to poke a hole in your glove and cut yourself.
Second, hold the handle in the left hand with bayonet fitting uppermost.
Third, place blade partway over handle fitting and engage slots.
Next, slide blade until it clicks into position.
Last, to improve assembly .flex blade slightly upwards when sliding onto the handle.
If you still confused about it , you can see this video https://www.youtube.com/watch?v=PwLK8c8FHnE
. Dr. Michael Ross explains how to attach a scalpel blade to a handle detailedly.